PRODUCTS & SERVICES
Services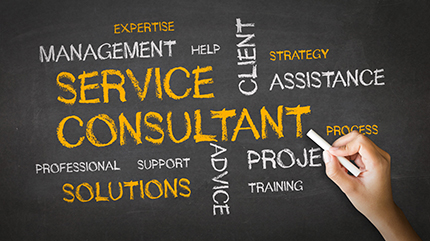 We believe that every client is unique in their own ways, so are their expectations on system implementations.
INFOLOG is formed by a team of veterans who constantly face challenges by clients on a daily project implementation basis. They've garnered enough experience and knowledge to deal with almost any kind of implementations, be it a standalone implementation or even a global roll out.
As professionals who dealt with myriad of logistics software implementation issues, we strongly believe that there is a solution to everything. We do our best to understand the challenges you face thoroughly and assist with providing the best solutions that we have. You can rely on our team professionalism and hands-on experience to help you incorporate technology into your business and propel it to greater heights!
---
Business Consulting
Do you need RF Paperless picking? Pick To Light or Put To Light? Do you need RFID? Is it even cost-effective for you?
INFOLOG will provide complete evaluation of your current process to suggest the best recommendation and equipment for your operations' end-to-end processes.
---
Project Management
Our standard implementation methodology serves as a basic guideline on our implementation process. Our project manager evaluate and the project will be tailor-made and worked out together with our customers before the project kicks-off. We enforce tight control on every milestone for each project implementation to ensure that delivery is done on time and also up to our client's expectation.
We provide the following during project implementation:
1. Project Planning
2. Project Kick-Off
3. Training of Key Project Manager & Project Members
4. Project Review & Update
5. Go-Live Planning
6. Post Go-Live Support
7. Post Go-Live Review & Enhancements
Whether you are thinking to implement from scratch or you are looking to improving your current operation, INFOLOG is here to help you!