Products & Services
Infolog WMS (Warehouse Management System)
What is Infolog WMS (Warehouse Management System)?
Infolog Pte. Ltd. once again #simplifyinglogisticsandsupplychain by providing solutions featuring WMS or Warehouse Management System technology, which will help you manage your warehouse. 
Under the Infolog Logistics Suite, Infolog WMS is the best warehouse management system, which makes it easier for you to process goods in the warehouse, from receiving goods from suppliers to making deliveries to customers. 
Infolog WMS benefits are provided for logistics and supply chain operations, including simplified processes and easy-to-use applications, which are guaranteed to increase the efficiency and visibility of your operations.
Not only can it be used in the FMCG (Fast-Moving Consumer Goods) industry, Infolog WMS can be used in any industry, including F&B (Food and Beverages), Chemicals, Pharmaceuticals, Electronics, Fashion, e-Commerce, Cold Chain, Automotive, and many more. 
Infolog WMS (Warehouse Management System) Features

 
The features contained in the Infolog WMS include: 
Complete Radio Frequency (RF) capabilities

 

Labor management

 

Tracking of the expiry date, batch number/ lot number, serial number, and other inventory attributes

 

Configurable UOMs (Unit of Measure) 

 

Electronic and manual ASN (Advanced Shipment Notification)

 

System-directed putaway

 

Inventory status management

 

Repacking

 

Cycle counting

 

Dynamic order allocation and sophisticated product rotation rules capabilities

 

Picking strategy and pick path management

 

Wave picking

 

Pick a line, fine-pick configurability

 

Replenishment

 

Bonded warehouse and associated reporting

 

Graphical rendering of warehouse layout

 

Document and image file storage and management

 

Multiple languages within a single database instance

 
Infolog WMS (Warehouse Management System) Technologies
Infolog WMS supports the following technology to improve productivity and accuracy in the warehouse: 
RF (Radio Frequency) barcode scanning hardware

 

RFID (Radio-Frequency Identification) readers and antennas

 

Voice-picking hardware

 
Built with the latest technology, Infolog WMS provides solutions that can be chosen for Cloud or On-Premise installations that suit your business model.  
Infolog WMS unique deployment methodology guarantees a quick and successful implementation.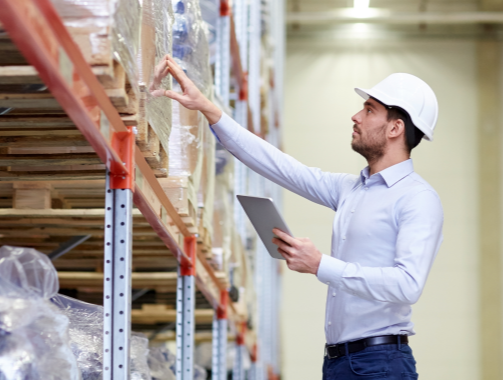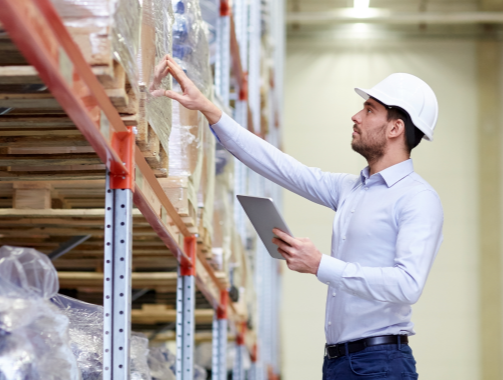 Click here to contact us for more information about Infolog WMS, free warehouse management system consultancy, and to find out how we can assist you with your needs. 
To find out about other products from Infolog, their features, and benefits, you can return to the Infolog Homepage and follow the links under Products & Services, or directly click Infolog Warehouse Automation, Infolog Warehouse Control System (WCS), Infolog Pick to Light, Infolog eOMS (Enterprise Order Management System), Infolog FMS (Fleet Management System), Infolog HMS (Haulage Management System), Infolog TMS (Transport Management System), Infolog Logistics Suite.
To get interesting information and the next events from Infolog, you can follow Facebook Infolog, LinkedIn Infolog, and YouTube Infolog.
INFOLOG WMS (Warehouse Management System)
FAQ (FREQUENTLY ASK QUESTIONS)
How long is required to implement a project, such as WMS solution?
The implementation period depends on the scale and complexity of the project. In general, our project implementations complete in 3 months or less. However, some bigger scale projects can take from 6 to 12 months. We are able to provide a more accurate estimation once we understand your requirements.
Does your WMS support 3PL/4PL?
Yes. INFOLOG WMS is built with 3rd-Party Logistics capabilities and features including 3PL Billing such as storage charges, receiving/picking/shipping handling charges and more.
Can your WMS work with barcode scanners?
Yes. INFOLOG WMS has RF Handheld Scanner module that integrates seamlessly with INFOLOG WMS via Wi-Fi connection.
Is your WMS 100% web-based?
Yes. INFOLOG WMS is 100% web-based thin client.
Can it support other languages beside English?
Yes. We support languages other than English. Translation may be required for languages currently unavailable.
How do you support clients in countries without your support team?
Our support teams are able to support remotely through remote connection software such as Teamviewer or Skype. We are also working on expanding our presence with offices now in Singapore, Malaysia,  Indonesia and Vietnam.
Are you able to support clients in a different timezone?
Can your solutions work on Cloud?
Which warehousing business model can your solutions work together with?
Our solutions can work with different business models below:
Manufacturer/Distributor/Brand Owner E-Commerce Warehousing
Manufacturer/Distributor/Brand Owner Retail Warehousing
Warehousing Transition Warehousing
Bonded Warehousing